&nbsp&nbsp&nbsp
ARCHIVES
>>>
9/2021
---
CMP Gaming presents: A FH2 Tournament "Devil in the Dawn" by: kummitus
13.09.2021 19:00 GMT
---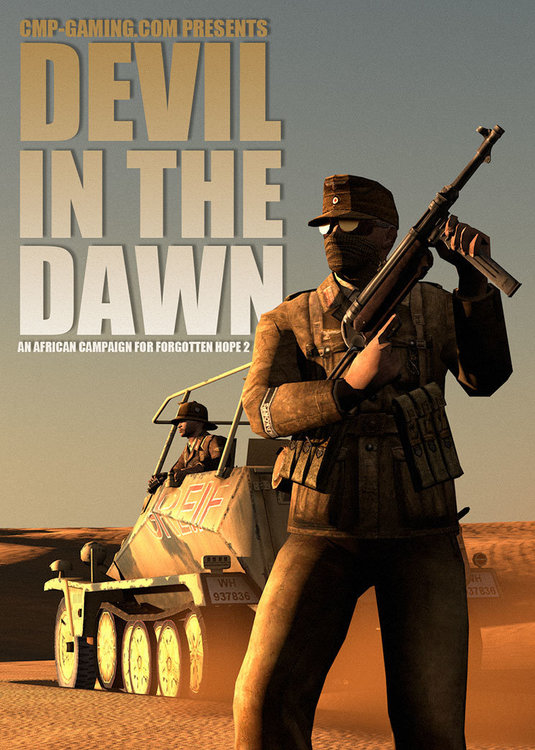 Italy and Germany vs Great Britain and Commonwealth Forces
In this campaign CMP will rewind time to 1940 and the early years of the Second World War,
as Italian and German forces push back British and Commonwealth soldiers from the Mediterranean and North Africa,
before the Allies begin to turn the tide of the campaign and battle for every mile until they reach Tunisia.

We will return to the Mediterranean and North Africa in CMP's tenth campaign

Devil in the Dawn

Fight under the unrelenting desert sun, over arid desert, mountain terrain and in perilous canyons that will test your infantry skills.
Fight over long distances in the open desert or ambush in the valleys with your tanks, and rise into the clear blue skies to achieve air superiority.

Experience an incredible war-like sensation on new maps such as 
Fort Capuzzo - Sollum - Djebel Tahent - El Guettar
El Agheila - Kasserine Pass - Thermopyles and many others,
 
Get to know CMP's style: exciting battles, unbelievable comebacks,
outstanding gameplay and the best Forgotten Hope 2 teamwork you can find.




In this FH2 Campaign you will experience:

FH2 action to its limits, close rounds, sneaky/massive attacks and well organized defenses.


12 battles in Greece and North Africa with custom content and maps you won't see anywhere else.


 Train and prepare yourself for every battle with your regiment on our training server.


 Fight in battles with up to 100 players.


 Earn promotions and medals for your achievements.


 Communicate directly with your squad using Teamspeak and apply well planned strategy and tactics not seen on any public servers.


 Form new friendships with like-minded people from all over the world. 
Taking part is completely free and everybody is welcome!
Click below to join the Campaign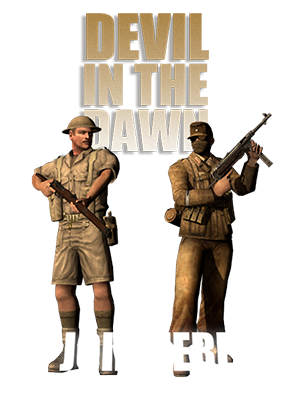 Finnishing Touches by: Eat Uranium
05.09.2021 18:00 GMT
---
Hello and welcome back to another Forgotten Hope 2 update.
Today we are showing off 3 new handweapons that will help to round out our Finnish faction just a little bit more.
The M/32 grenade was an adaptation of a 47mm mortar bomb into a dual purpose munition. The tail assembly was unscrewed and a time fuse was added. Ours was made by Kraetzer.
The M/43 smoke grenade is closely based on the German NbHgr 39, but built upon the Finnish M/32 stick grenade. It entered into service to fill the need for a more portable method of generating smoke that was also more resistant to the elements. Ours was made by Seth Soldier. Additionally, the proper friction igniters have now been added to the animations of our German and Finnish stick grenades thanks to the work of 2Cool2Fool.
The Finnish medium sapper shovel was intended to be issued out to engineers, but also found use by machinegun and mortar crews for preparing firing positions. These shovels were originally an Imperial Russian design, with domestic manufacture of copies also contributing. In many cases the wooden hand grips were replaced with a more sturdy metal framed handle. The hole in the corner of the blade allowed the shovel to be hung from a backpack while on the march. Our shovel was made by Ashton.
---
That's all for this week, but be sure to come back next time for another update. Until then, feel free to visit our Discord, our public forums, our Twitter, our subreddit, and/or Facebook pages to discuss this update and other news.