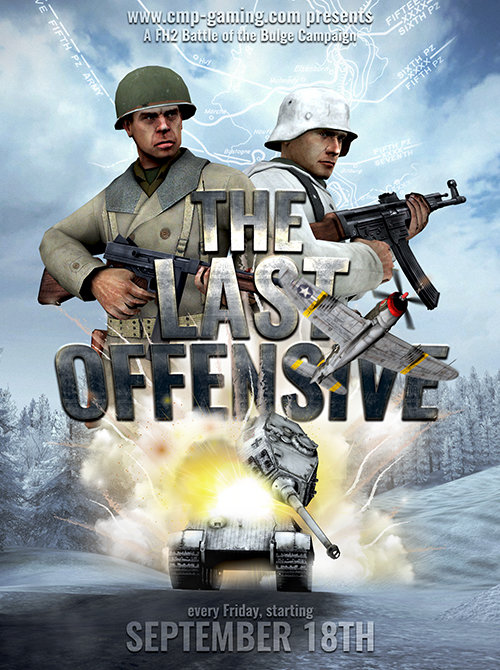 As the Allied forces continue to push towards the German border,
the Axis prepared for Unternehmen: Wacht am Rhein, known as the Battle of the Bulge:
Hitler's last offensive
After months of mapping and development we are proud to offer another great FH2 campaign.

Experience the Allied final push towards the German border as part of the
American 101st Airborne Division or counter-attack as the German 21st Panzer-Division
in 12 intense battles on great custom maps, most of them unknown and being exclusively edited for this campaign.

This campaign map list will include:
Westwall - Elsenborn Ridge - Stoumont - Bastogne
Operation Greif - Herrlisheim and others.

Featuring a return of the "deployables". Pack up static weapons and deploy them
to where they are needed, or just to avoid air and artillery attacks, the choice is yours.
Get to know CMP's style: exciting battles, unbelievable comebacks,
outstanding gameplay and the best Forgotten Hope 2 teamwork you can find.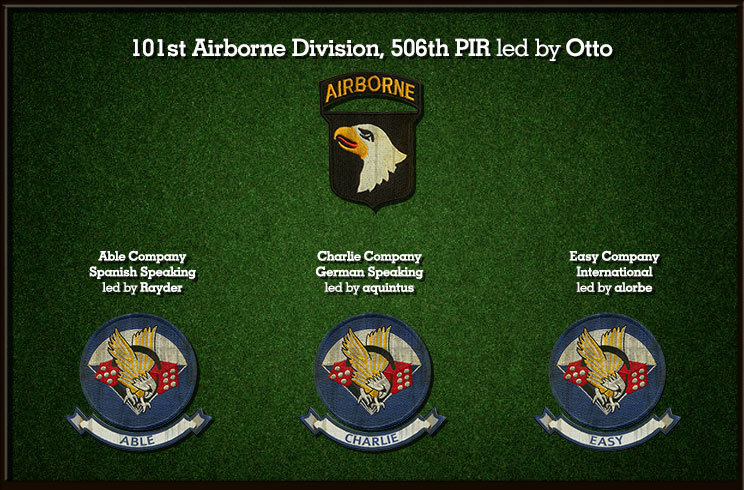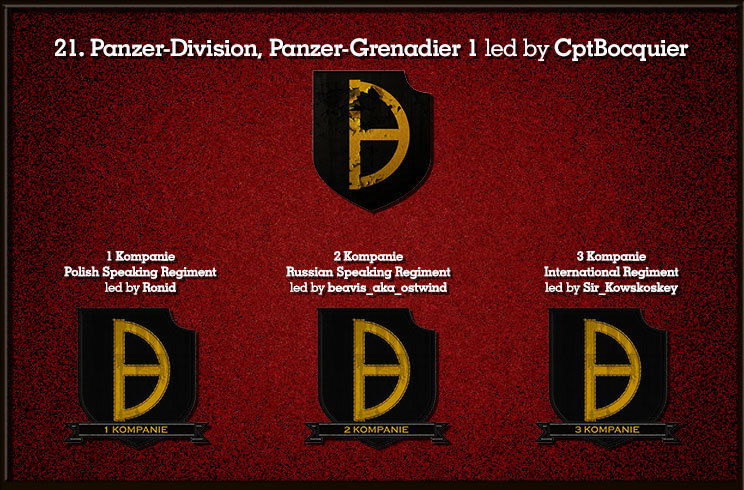 In this FH2 Campaign you will experience:

FH2 action to its limits, close rounds, sneaky/massive attacks and well organized defenses.


12 battles in Belgium and the border regions of Germany, with custom content and maps you won't see anywhere else.


 Train and prepare yourself for every battle with your regiment on our training server.


 Fight in battles with up to 100 players.


 Earn promotions and medals for your achievements.


 Communicate directly with your squad using Teamspeak and apply well planned strategy and tactics not seen on any public servers.


 Form new friendships with like-minded people from all over the world. 
Taking part is completely free and everybody is welcome!