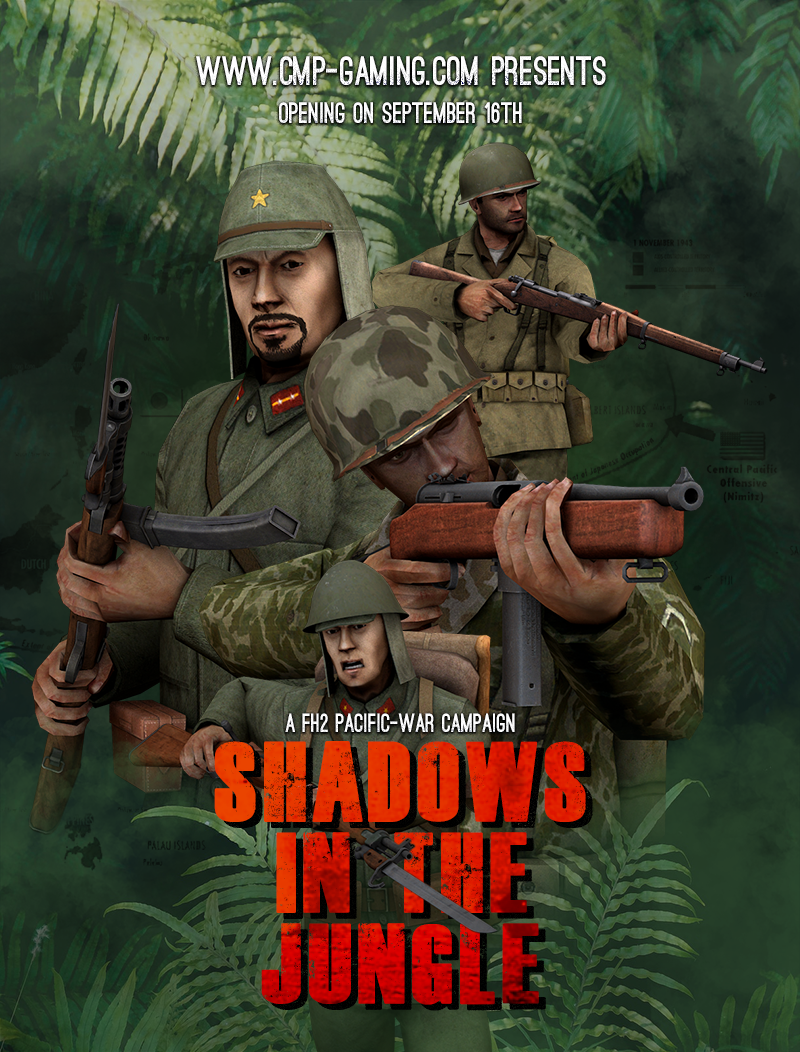 It's here! The long waited and highly acclaimed Pacific theatre is back for another CMP Campaign.
Over 12 battles you'll be able to play battle tested classics mixed together with brand new maps that have never been played before.  If you've missed the Pacific theatre, grab this opportunity, and enjoy great content only available in CMP's custom FH2 campaigns.

Get your gaming gear ready for the hot jungles, muddy terrain and shark infested waters of the Philippines , Guadalcanal , Roi-Namur , Henderson , Peleliu , Kwajalein and other beautifully designed maps.
Experience brutal battles, organised amphibious attacks, total carnage, outstanding gameplay and the best Forgotten Hope 2 Teamwork there is.
What are you waiting for?
Click the sign-up button, choose your regiment and  join this amazing campaign!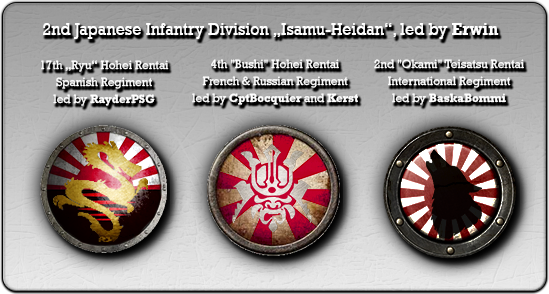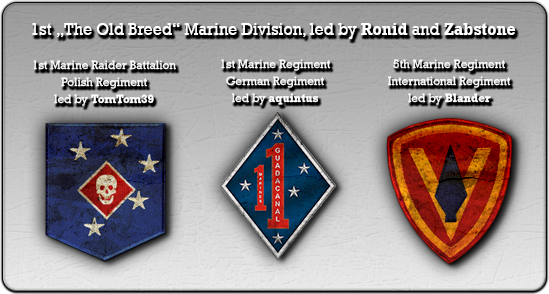 In This FH2 Campaign You Will Experience:

FH2 non-stop action to its limits, close rounds, amphibious attacks, efficient organised defences and the exhilaration of being victorious.


12 battles in the Pacific with custom content and maps you won't play anywhere else.


Train and prepare yourself for every battle with your regiment on our training server.


Fight in battles with up to 100 players.


Earn promotions and brand new medals for your achievements.


 Communicate directly with your squad using Teamspeak and apply well planned strategy and tactics not seen on any public servers.


Form new friendships with like-minded people from all over the world. 
Taking part is completely free and everybody is welcome!

Click below to join the Campaign